The stature of an 1895 Neo-Classical residence is juxtaposed with a grouping of discreetly placed copper-clad additions. The grandeur of the antique interior is complemented by the expansive views and light-filled rooms of these contemporary additions. The main home features a new kitchen, family room, master-bedroom suite and sun-room. The detached carriage house is fitted with guest quarters and a gallery space for entertaining.
CITATION AWARD
Excellence in Architecture
AIA New England 2013
MERIT AWARD
Residential and Garden Design, 2009
Boston Society of Landscape Architects
PUBLICATION
"A Home for All Seasons"
Boston Home Magazine, Fall 2010
One can imagine that they have occupied an M.C Escher drawing (sans vertigo) with stairways and half-levels to interior and exterior spaces, each a discretely different experience.
Realizing the forms and fenestration of these sculptural elements was a process of discovery; working back and forth between varying shapes, interior/exterior functions and overall composition.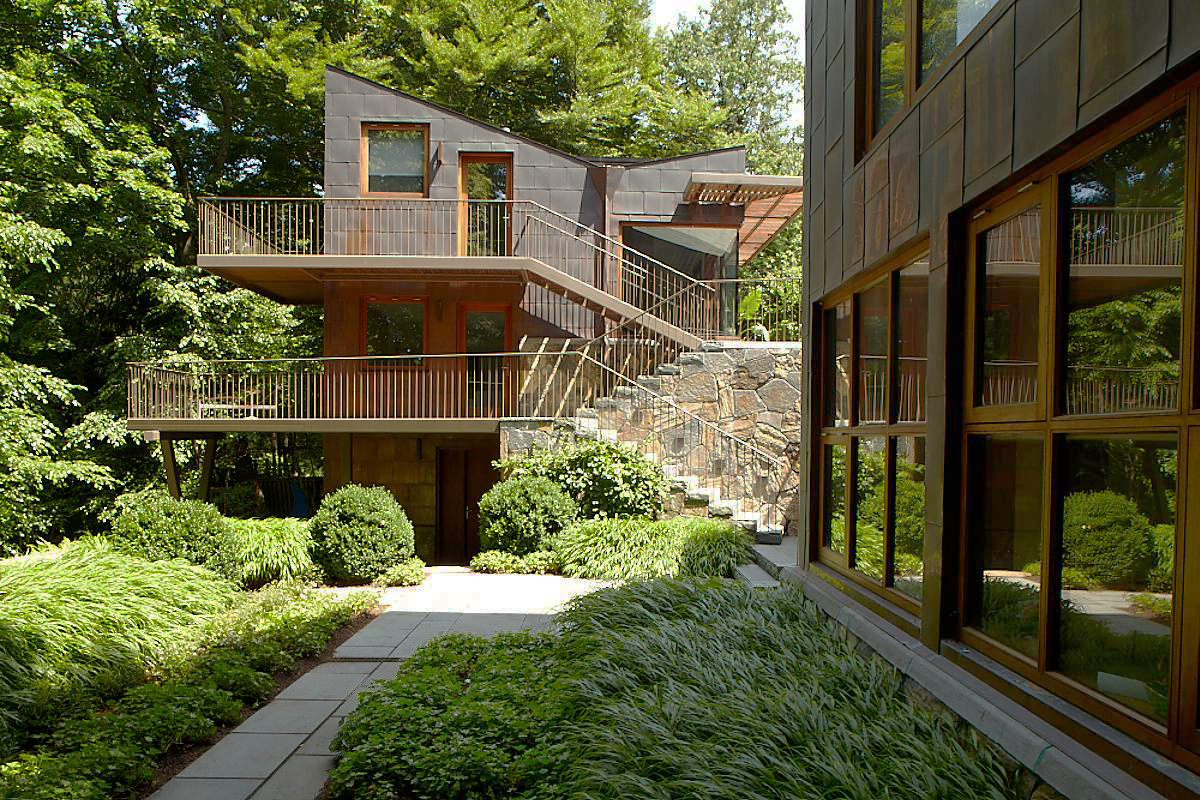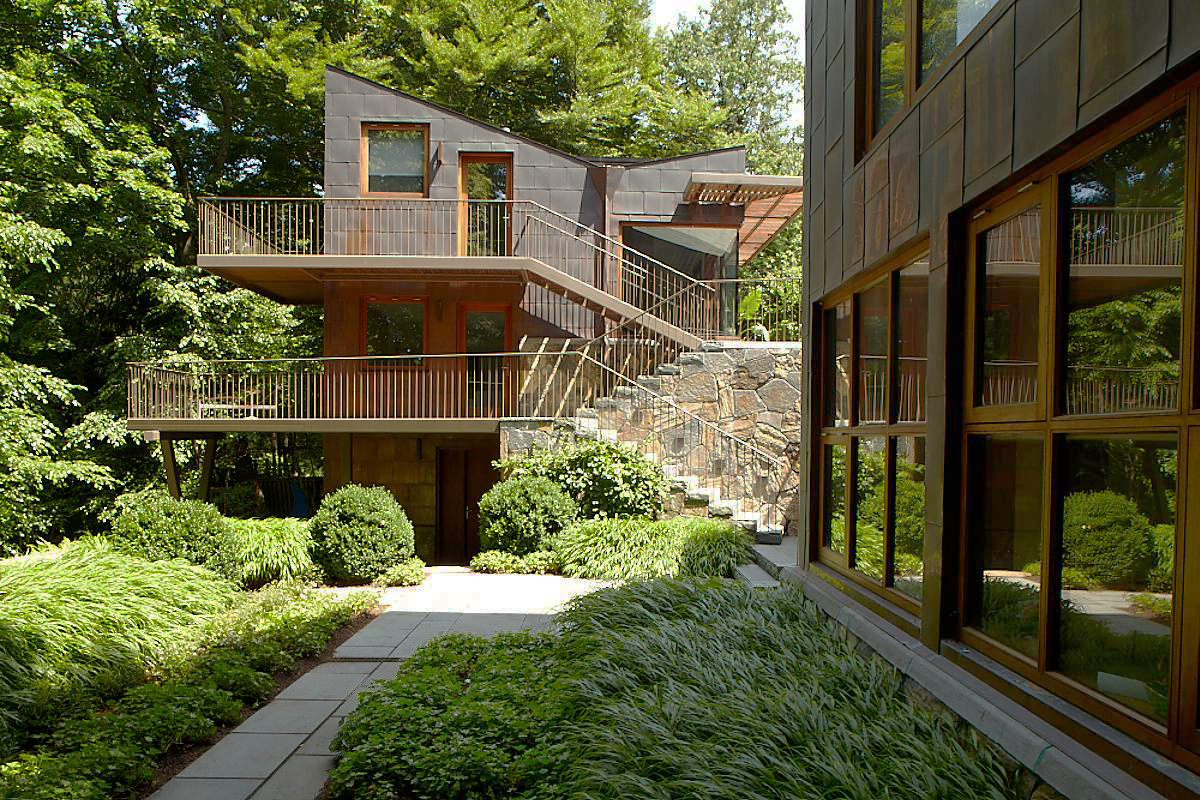 DISTINGUISHING DETAIL
The steeply sloping site was captured for use through a succession of stepped terraces. The stone and bolder retaining walls embrace and echo the multi-leveled copper architecture.
Image Gallery
Photography: Kent Dayton